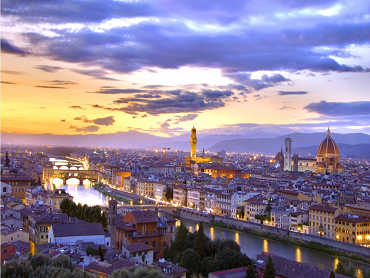 Event CountDown
Event Date

2018/05/09 - 10:30 to 18:00

Event Venue

Piazza Stazione
Biglietto
Upgrading strategies and trajectories for clusters, districts and regions – Makers
Il progetto MAKERS (Smart Manufacturing for EU Growth and Prosperity) riunisce leaders del mondo imprenditoriale, accademico e della politica per studiare le questioni relative ai drivers e le dinamiche necessarie a sostenere la competitività dei settori manifatturieri. MAKERS è una piattaforma multi-stakeholders per discutere le problematiche connesse alla rinascita del settore manifatturiero.
L'evento organizzato in data 9 maggio 2018 a Firenze da Fondazione per la Ricerca e l'Innovazione rientra nell'ambito del programma di formazione del progetto MAKERS che prevede fra le sue attività, l'organizzazione di "Business / Academia / Policy (BAP)" workshops.
La conferenza, dal titolo "Upgrading strategies and trajectories for clusters, districts and regions" vuole rappresentare un momento di confronto sulle sfide tecnologiche presenti e future che imprese e territori stanno e dovranno affrontare, con una particolare attenzione rivolta ai sistemi di piccole e medie imprese italiane e toscane.
____________________________________________________________________
PROGRAMMA
Wednesday 9th May 2018
Venue: Tourist Information Office (1st Floor) – Piazza della Stazione, 50123 Florence
10:30 – 11:00
Registration and Welcome Coffee
11:00 – 13:00
Industry 4.0 in Tuscany: a reflection on the State of the Art

Brief introduction to MAKERS' Project and roundtable with representatives from industry associations, academia, regional government and innovation local players

Chair: Lisa De Propris, University of Birmingham

Speakers:

·         Silvia Ramondetta, Confindustria Toscana

·         Veronica Bocci, DITECFER

·         Francesco Mazzini, Fondazione Toscana Life Sciences

·         Marco Tognetti, Impact Hub/Agenzia LAMA

·         Manuela Bigi, Regione Toscana

·         Mario Tucci, Università degli Studi di Firenze

13:00 – 14.00
Lunch
14:00 – 15:30
Technological change and regional transformations (this session will be in English)

Academic Workshop with presentations of Makers' findings and of invited speakers.

Session I

Chair: Paulina Ramirez, University of Birmingham

·         Technological Readiness in European Regions. Mafini Dosso, European Commission DG Joint Research Centre, Seville

·         New service oriented manufacturing and place-based division of labour: The case of the textile industrial district of Prato. Marco Bellandi, Università degli Studi di Firenze and FRI

·         Job Polarisation and Readiness to Industry 4.0. Arianna Pittarello, Unioncamere Veneto

15:30 – 16:00
Coffee Break
16:00 – 17:30
Session II

Chair: Marco Bellandi, Università degli Studi di Firenze and FRI

·         New Technological Trends. Mauro Lombardi, Università degli Studi di Firenze

 ·         Reshoring in Veneto: Preliminary Results from a survey on Manufacturing Firms. Diletta Pegoraro, University of Birmingham

·         Case study from the Tuscany Life Sciences Cluster. Paulina Ramirez, University of Birmingham

17:30 – 18:00

 

Closing Session

·         Lisa De Propris, University of Birmingham