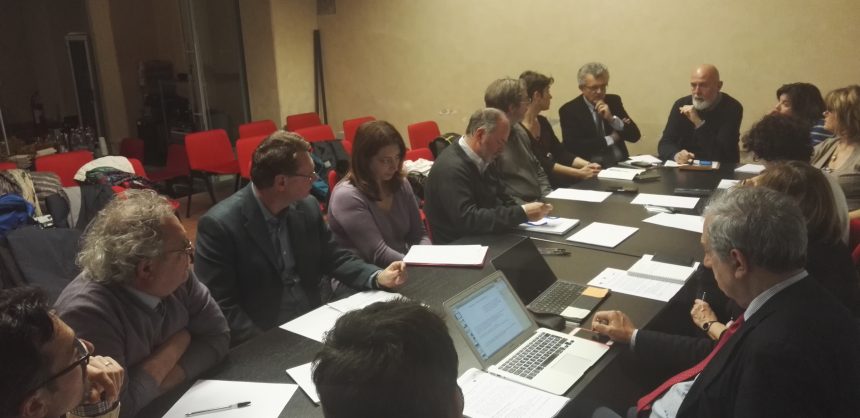 CD-ETA Focus Group: Digitization of Museums and Galleries
The last 23rd March took place the third Italian Focus Group of the European project CD-ETA – Collaborative Digitization of Natural and Cultural Heritage.
The meeting, moderated by Professor Margherita Azzari and Professor Alberto Del Bimbo, was aimed at focusing new technological trends, opportunities and methodologies on the following topic: "Digitization of Museums and Galleries". Attendees and contributors of the topic belonged to Tuscan territory, specifically to the academic and research field, to the main Florentine museums, to SMEs and Public Administrations of the Metropolitan City of Florence
The main areas of interest touched by the debate were:
Digitization procedures (techniques, instruments, standards)

Use of digital contents (instruments, applications, technologies)

Preservation of data (format, support, methodologies of acquisition)
 Interesting proposal on how to exceed current barriers and promote innovation in the Tuscan museum sector came out copious from the debate, here some examples:
Facilitate the construction of innovation projects able to involve at the same time museums, academic researchers and companies;

Collaborate to build and spread a database of digital data that can be used for several purposes/uses, i.e., to valorize, to preserve and/or to restore Tuscan cultural heritage.
The next step is to share the listed themes and face these challenges with international stakeholders, together with the presentation of best practices, during the next project meeting that will be held in Florence, 08-09-10 May in Fenzi Palace, in conjunction with the 150th anniversary of Italian Geographical Society celebrations.
For further information please contact Doctor Franca Fauci, franca.fauci@unifi.it, Doctor Marco Scerbo, marco.scerbo@unifi.it or check out our web page about Stakeholder Meetings