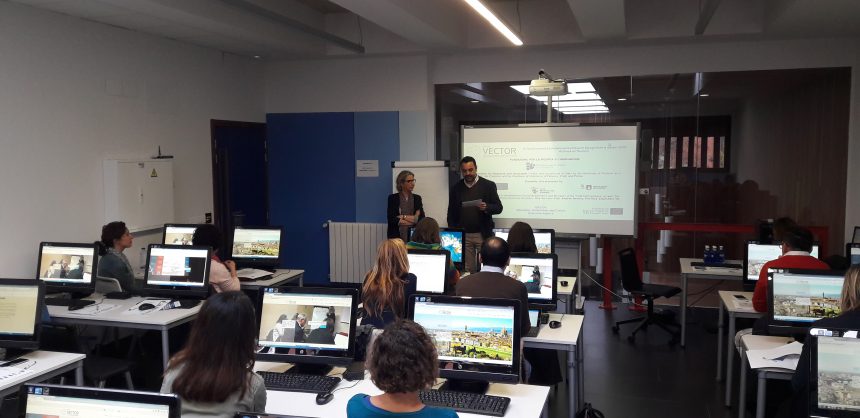 Pilot course for Destination Manager at the starting line
The first week of pilot course on Destination Manager, promoted by Vector Project, is about to be over. The course is taking place at the Chamber of Commerce in Valladolid, in the Spanish Region of Castilla y León, from 27 to 31 of March.
Lessons were planned until 30 March on topics such as planning, marketing, management, fundraising and web 2.0 for tourist destinations.
Today, Friday 31, there is the closing session of the week with a political event: attendees are several public and private operators related to the Spanish education system and tourism field.
During this session, Spanish authorities responsible for education and tourism field will sign a Memorandum Understanding regarding the adoption of the main output of the project (profile and curriculum of the Destination Manager)
For further information