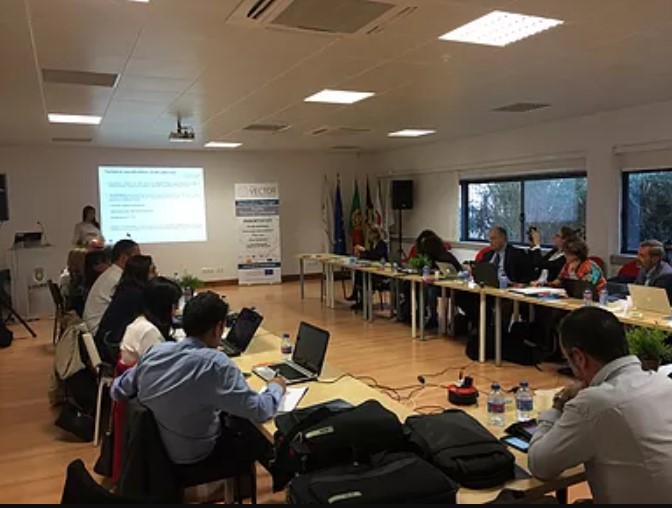 Vector project – time for the 5th International Meeting in Portugal
Vector Erasmus + project partners met last 8th, 9th and 10th November in Loures (Lisbon), in Portugal, for the 5th International Meeting of the project. The aim was to define a Policy Action Plan to promote and disseminate Destination Manager Course through Italian, Spanish and Portuguese stakeholders and European Union. The meeting was hosted by IPtrans, one of the Portuguese partners.
We had the chance to welcome Mr. Vytaute Ezerskiene, EACEA Project Manager (Education, Audiovisive nad Cultural Executive Agency) during the meeting, as he came to Loures to talk about Erasmus + and Sector Skills Alliance: modernising VET by adapting it to skills needs. During the first two days project partners discussed and deepened the contents of the workpackages within Vector.
Last day of the Meeting, Partners met at Museu de Cerâmica de Sacavém, in Loures, where the 2nd political event took place. Portuguese public and private stakeholders attended the event and signed and subscribed the Statement of Intent related to Vector project: they expressed their interest in both supporting the project and being informed about the results. The statements were later given to Franca Fauci, from Foundation for Research and Innovation, project leader, and to Giovanni Liberatore, From University of Florence, project partner and scientific coordinator.
Lern more about Vector project down here