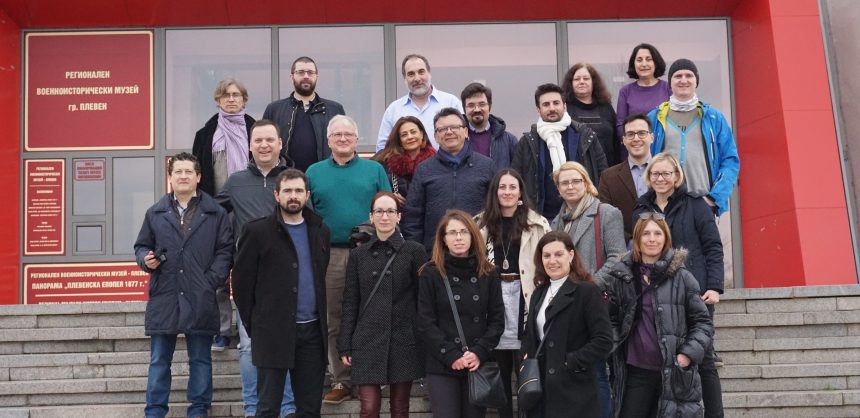 A step forward in the digitization of natural and cultural heritage. Pleven city, March 2019
Last 26th February 2019 the 8th Stakeholder meeting of InterregEurope CD-ETA project took place. The theme was "The process through the formalization of the action plan". The operative meeting goal was to review the Action Plan document following the suggestions of Tuscany Region. Afterwards, the actions suggested were integrated with the last findings coming from the activities developed. During the meeting Tuscany Region took the chance to renew the present and future endorsement to CD-ETA project and its Action Plan.
The Stakeholder meeting was preliminary to the 8th Project Meeting, held in Pleven city, Bulgaria, from 12th till 14th March. The goal was to share the latest progress statuses of Action Plans from the 8 project partners. With the help of each partner it has been possible to set an almost only way to elaborate the monitoring system, the big challenge awaiting the partners in the next two years. The meeting envisaged the great contribution of the scientific coordinator, Hembo Pagi from Estonia, who gave useful advices on how to structure an Action Plan aiming at the digitization of natural and cultural heritage.
The event was tailored also on those "Policy Makers" directly affected by the results of the Action Plans produced. This because through their policy strategies they are able to generate great impact on the local socio-economic contexts. Foundation for Research and Innovation was joined by the Tuscany Region Director of Culture and Research Department, Roberto Ferrari.
In the following weeks to the Bulgarian meeting, the Action Plans were sent to the Joint Secretariat, waiting for its formal approval. Following its assessment, the Action Plans from Euroregion Pleven-Olt (Bulgaria), Fondazione per la Ricerca e l'Innovazione (Italy), Hargita County Council (Romania) and Regional Development Agency of Gorenjska (Slovenia) were endorsed without reserve. Still waiting for the final validation were the Action Plans of the other partners: Estonia War Museum (Estonia), University of Patras (Greece), Association of Municipalities of the Ribera Alta Region (Spain) e Foundation Saint Mary the Royal of Historic Heritage (Spain).
CD-ETA has now started its monitoring phase, also called phase 2, proceeding to evaluate the impact deriving from the outputs of the Action Plan and related to the digitization of natural and cultural heritage
Find out more about InterregEurope project CD-ETA here: https://www.interregeurope.eu/cd-eta/