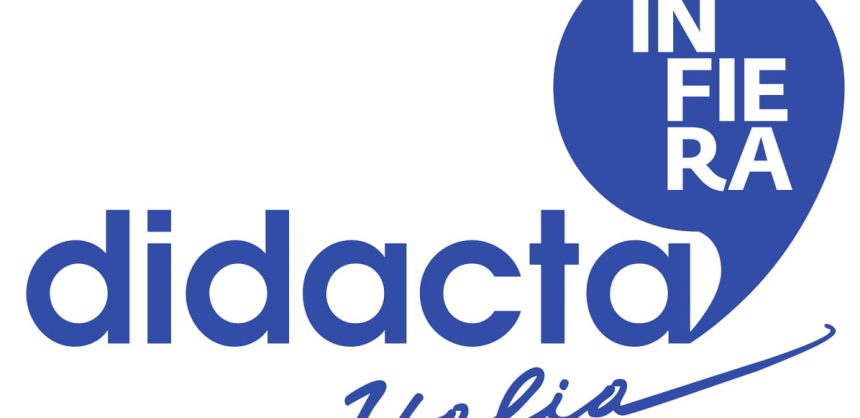 Vector Project back at Fiera Didacta Italia
Second edition of Fiera Didacta Italia, the german-shaped education fair dedicated to school and university, which for the second year will land in Italy, Florence. The venue will be again the huge Fortezza da Basso complex, next October, 18th till 20th, 2018.
The second edition will focus on the innovation in school education and in training model. More than 170 exhibitors will attend, among of them there will be also our Fondazione, which will be in a stand together with CsaVRI and the Smart Communities National Cluster.
Thanks to Erasmus+ Vector-Tourism project, where we share the path together with Italian, Spanish and Portuguese partners, on the 18th of October from 14:30 till 15:15 we will held a workshop chaired by the University of Florence "Destination Manager and the experience of Vector project: a new e-learning tool". Perfect moment to present the Destination Manager curriculum, a new tourism-oriented profile, which aims to train professionals able to promote integrated touristic destinations, being them local experts of a specific area. The pilot course took place 90% in e-learning mode, which really made easier for students and professionals from the three partner countries to attend. The workshop will explain the project and its results, with a focus on benefits and disadvantages from the methodology applied.
A special mention for this Didacta's edition is the three-days startup and innovation area, managed together by the main national incubators and that will be in synergy with the University of Florence thanks to CsaVRI and our Fondazione. Specifically, we have invited education, e-learning and e-health startups (from acceleration program Hubble) and spin-offs (from the University's Incubators). Entrepreneurial culture main local programs will be presented, together with case studies and cross-contamination examples (just the 19th of October)
Join Fiera Didacta Italia, register here: http://fieradidacta.indire.it/en/
Fiera Didacta is organized by Firenze Fiera, in partnership with Regione Toscana, Comune di Firenze, Camera di Commercio di Firenze, Unioncamere and with Didacta International, thanks to the support of Camera di Commercio Italiana per la Germania (ITKAM) and of Florence Convention& Visitors Bureau. Fiera Diacta Italia is endorsed by Miur, Dipartimento delle Politiche Europee della Presidenza del Consiglio dei Ministri, Ambasciata della Repubblica Federale Tedesca in Italia, Centro Italo-Tedesco Villa Vigoni and Assocamerestero.